About Tara Brach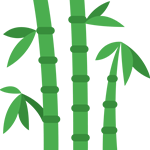 Tara Brach is an American psychologist, author, and proponent of Buddhist meditation. She is a guiding teacher and founder of the Insight Meditation Community of Washington, D.C. (IMCW). Her colleagues in the Vipassanā, or insight meditation tradition, include Jack Kornfield, Sharon Salzberg, and Joseph Goldstein. Brach also teaches about Buddhist meditation at centers for meditation and yoga in the United States and Europe, including Spirit Rock Meditation Center in Woodacre, California; the Kripalu Center; and the Omega Institute for Holistic Studies.
The rise of
Buddhism
in the world has provided women with a chance to take on new roles in the Buddhist tradition. Women have become more involved in movements to restore the ordination lineages for nuns in the Theravada and Vajrayana traditions. This has been a major part of the transformation of Buddhism globally, as women are now seen more often as practitioners and teachers. While Asian Buddhist women have already made their mark in Buddhist history, .
Theravāda
is the most commonly accepted name of Buddhism's oldest existing school. In the 19th and 20th centuries, Theravāda Buddhists came into direct contact with western ideologies, religions and modern science. The various responses to this encounter have been called "Buddhist modernism". After independence, Myanmar held the Sixth Buddhist council (Vesak 1954 to Vesak 1956) to create a new redaction of the Pāli Canon. The Vipassana movement continued to grow after independence, becoming an international .