About Korean Seon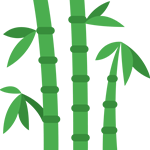 Seon or Sŏn Buddhism is the Korean name for Chan Buddhism, a branch of Mahāyāna Buddhism commonly known in English as Zen Buddhism. Seon is the Sino-Korean pronunciation of Chan an abbreviation of 禪那 (chánnà), which is a Chinese transliteration of the Sanskrit word of dhyāna ("meditation"). Seon Buddhism, represented chiefly by the Jogye and Taego orders, is the most common type of Buddhism found in Korea.
Buddhists pursue
meditation
as part of the path toward liberation from defilements (kleshas) and clinging and craving (upādāna), also called awakening, which results in the attainment of Nirvana, and includes a variety of meditation techniques such as: - asubha
bhavana
("reflections on repulsiveness") - reflection on pratityasamutpada (dependent origination) - sati (
mindfulness
) and
anussati
(recollections), including
anapanasati
(breath meditation) - dhyana (developing an alert and luminous mind) - the Brahma-viharas (loving-kindness and compassion) These techniques aim to develop equanimity .