About Karma Kagyu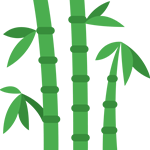 Karma Kagyu, or Kamtsang Kagyu, is probably the 2nd largest and certainly the most widely practiced lineage within the Kagyu school, one of the four major schools of Tibetan Buddhism. The lineage has long-standing monasteries in Tibet, China, Russia, Mongolia, India, Nepal, and Bhutan, and current centers in at least 62 countries. The spiritual head of the Karma Kagyu is the Gyalwa Karmapa, and the 2nd through the 10th Karmapas were the principal spiritual advisors to successive Emperors of China. The Karma Kagyu are sometimes called the "Black Hat" Lamas, in reference to the Black Crown worn by the Karmapa.
Dusum Khyenpa is known as the 1st
Karmapa
. Dusum Khyenpa is the founder of the
Karma
(Kamtsang) branch of the
Kagyu
Tradition. Dusum Khyenpa was born in Kham He served as
Abbot
of
Daklha Gampo monastery
after
Gampopa
and founded the
Tsurphu monastery
. He is becoming the seat of the incarnate Karmapa
lamas
. Dusum Khyenpa was the founder of the
Karma Kagyu
school and of its three main monasteries: Kampo Nenang Gon in 1164, Karma Gon .